Thanks for your interest in our Amish bunkie
Trinity Tiny Homes
471 Eckford Ave Southampton ON N0H2L0


Our display model can be viewed in Southampton near Sauble Beach.
We are on County Road #13 exactly 1.5 km from Southampton Foodland at corner of highway #21 and Bruce County Road #13 corner. (open 7 days a week)
Cell text 416-271-7752.
Bruce County Office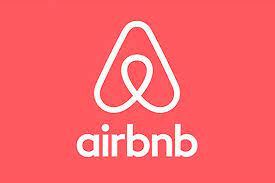 Www.AirBnB.com/h/amishDIYplans






KITS available too
or fully built




 
Building plans are easy to follow 50 page color illustrations over 40 color coded illustrations A to Z easy EZ like Swedish store assembly plans....
" IKEA " plans for step by step how to build your own or how to assemble our kits.
Plans are non refundable since we email you an electronic PDF for you to print off.

Our design is so innovative. We have designed a stealth home office for city dwellers!
We have a home office for you....ASK us how Plans just $149.


When built as a one floor design you have a home office to fit stealthly in your garage in the city away from noisy neighbors or snoopy municipal bylaws!
























PRICING Subject to change!
All inclusive everything needed includes steel roof, screen windows, and all timbers and boards including plans $6995.

Optional pre-hung 32" x 6' fancy TNG gingerbread front door and front screen door set $695

Hot Shower $300






Optional Pre- hung (already built in its own door frame ready to install) 32" x 6' Fancy Gingerbread TnG Front /door and front door screen set $695
FULLY Built to be Delivered $9995

Delivery Fee extra based on km distance but we deliver all cottage country in Ontario including Muskoka, Haliburton, Simcoe and Grey and Bruce County, Lake Erie Shore, Toronto, St. Lawrence and Ottawa and the Sudbury area and most of Southern Ontario.
We do not build on site as our Amish craftsmen do not travel !!! Sorry . BUT you and friends can assemble our easy to build DIY kits
HST extra, shipping delivery extra based on km distance of your cottage land property.
NO customer pick up of kits as too heavy and MTO regulations.
Deposits required $2000 on kits or $3000 on full assembled, fully refundable if cancelled prior to our build date except for $149 for the building plans.


Credit Cards accepted for deposits.
Remaining balances due by eTransfers only
Douglas Edwards
416-271-7752